About Us
Doves Rest Cabins is honored to provide the world's only private overnight Luxury Cabin Rentals to intrepid travelers, offering unique views and an iconic symbol of the American Southwest for our guests to enjoy. Wildlife diversity and abundance around Doves Rest is excellent, including populations of blue quail, bobwhite quail, Rio Grande turkey, bobcat, mule deer, white-tailed deer, Barbary sheep, coyote, roadrunners, rabbits and numerous songbirds.
We are located 3,500 feet above sea level, situated in the heart of the Texas Panhandle, also known as the Great Southern Plains near the cities of Canyon and Amarillo. Palo Duro Canyon, "The Grand Canyon of Texas," is just below you from Doves Rest Cabins stretching 20-miles across. Your view is only limited by your eyesight! Enjoy staggering sunrises and sunsets – stars appear in numbers beyond belief in the crisp clear night air as this area has some of the darkest skies and cleanest air in the United States.
Here is also where the Buffalo roamed. It's also Southern & Quahada Comanche (the most powerful & ruthless Indian tribes in American history), Kiowa, and Cheyenne and Arapaho territory. During their time, around 150-years ago, millions of Buffalo made this land their home and Palo Duro Canyon was a retreat for these nomad Indians – hunters of Buffalo.
Chief Quanah Parker, the last of the Quahada Comanche warriors, fought the battle of Palo Duro Canyon not more than 20-miles east from Doves Rest Cabins in September 1874. It brought an official end to the U.S./Indian wars and the eventual peace that finally allowed settlers to occupy this last remaining freedom-outpost of "uncivilized" land in North America. Now, fun memories and RELAXATION happen at Doves Rest Cabins!
Palo Duro Canyon State Park with its Technicolor walls makes for high-desert scenery more commonly seen in southern Utah. It offers more than 30-miles of hiking, mountain-biking and equestrian trails and an additional 1,500 acres set aside for horseback riding.
Mountain bikers can experience the best single track in Texas and will enjoy the well maintained five trail heads networking for some 26-miles throughout the canyon ranging from "mild" to "wild" in technical ability – dirt, rocks, river rock, sand, wash-outs, switchbacks, drop-offs and climbs with alternative trail accesses throughout.
During the summer, enjoy a performance of the outdoor musical drama TEXAS. The play, marking a half-century in its on-going production runs Tuesdays through Sundays, June through August, at the 1,700 seat Pioneer Amphitheater. Watch the stories, struggles and triumphs of early settlers. The family-friendly show has singing, dancing, fireworks and lots of Texas humor.
Why check hotels near Amarillo when you can rent the entire home at Doves Rest Cabins?
A Word From Our Founder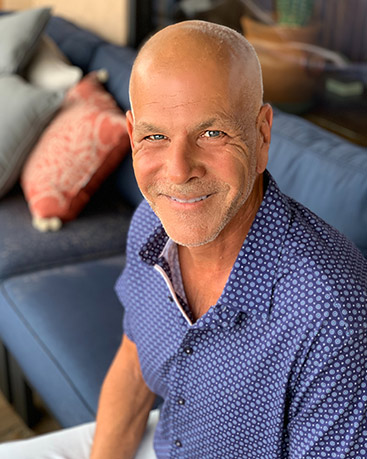 You'll quickly escape to another world as Palo Duro Canyon embodies Texas's sense of place and spirit like no other place on earth. Our team has a genuine focus on creating unforgettable memories for you while you're surrounded by a treasured iconic symbol of the American Southwest. It's a place of amazing beauty, quietness and nurturing of soul & spirit. Doves Rest Cabins is the only private cabin rentals at Palo Duro.
Off the beaten path, and outside of mainstream destinations, we're far from every other place to stay. We deliver an amazing guest experience that is truly authentic Texan, personal, and character-rich. We are a one-of-a-kind Vacation Home Rental Resort dedicated not only to preserving the soul of the wilderness, but to restoring your soul as well. Here, within a setting of incomparable natural beauty, this is truly a once-in-a-lifetime experience.
If private and quiet surrounded by nature with friendly wildlife nestled in your own little world only a few minutes away to the second largest canyon in America interests you, then you're in the right place. Whether it's a family vacation, romantic getaway, or special event that brings you to our doorstep, we promise you an experience that you'll never forget. Come and let us show you true West Texas hospitality!
Welcome,
Jeff Means
Founder, Doves Rest Cabins
Palo Duro Canyon State Park
Texas Outdoor Musical
Canyon, Texas
Amarillo, Texas